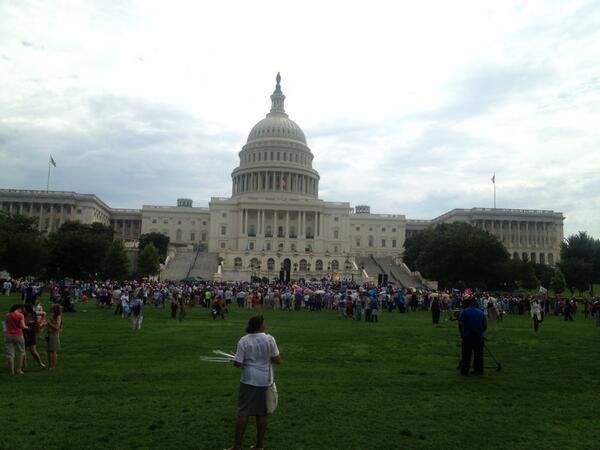 Today was the National Organization for Marriage (NOM) March for Marriage in Washington, D.C. I watched a live stream on YouTube (muted). From what I could see, there were only a few hundred people there. My guess was 300 max. While watching the live stream, the comments were ablaze! All of those comments have since been deleted as well as the ratings, which were overwhelmingly dislikes.
I would guess that 95% of the commenters were for marriage equality rather than for what this rally stood for. At first I just watched the comments and stayed silent. But after a while, I just felt the need to interject here and there.
The few anti-gay-marriage people kept throwing out fallacies about gay marriage to which they were immediately shut down, but ignored this fact. Things like natural law, the Bible, and looking out for the children were repeatedly on their fingers.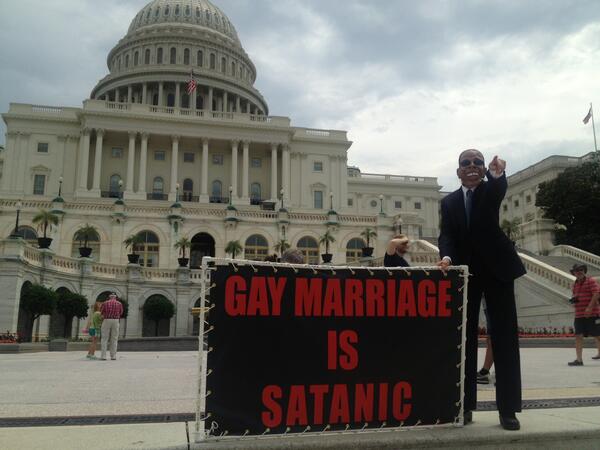 As for natural law, there are MANY signs of homosexual couplings in nature. As for the Bible, not everyone agrees on what the Bible says, nor should that dictate the law of the United States of America. As for the children, there are many different types of families where children thrive and it's not always a one mom-one dad household.
Repeatedly, these truths were told to the deniers, and repeatedly we were accused of not being tolerant. How silly a thing to say! To fight against injustice is not intolerance! If so, Martin Luther King Jr. would have been intolerant towards the KKK. We all know that's not how it works.
People who believe like NOM have every right to believe what they want and have their opinions. Heck, they have every right to express those opinions. But when it gets in the way of the rights of others, or hurts people, that's when I think it's wrong and we need to fight back.
To deny two people the right to marry just because it is perceived to be against one's religion is wrong. I also found it so ironic that no one mentioned divorce as much as they did gay marriage. Allowing gay people to get married is not and will not ever be ruining marriage. Do you know what is ruining marriage? Divorce is. Infidelity is. But we don't see rallies about that, now do we? It's a problem and I was happy to take some time today to point that out.
I will always fight for equality and even in the comments section of this YouTube stream, I will stand for what's right.